Friday 12 – Saturday 13 May 2023
Save the Date!
Preparations for the 2023 Autumn Seminar are underway! We haven't run an Autumn Seminar since 2018, so put these dates in your diary now!
The Kodaly Vic Autumn Seminar has established a reputation for providing outstanding professional development for music educators. The seminar will enrich your teaching by providing access to excellent practitioners and innovative resources adapted for Australian classrooms.
Choose from a range of workshops designed to take your skills to a higher level in musicianship; aural training; teaching materials; choral repertoire and Kodaly pedagogy.
Dates: Friday 12 and Saturday 13 May 2023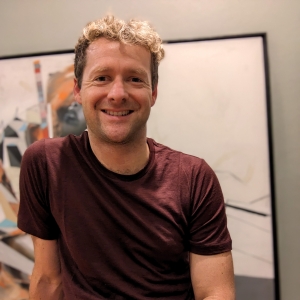 Jarrod Schindler is a highly skilled teacher and musician, currently serving as the Head of Performing Arts at Marist College Canberra on Ngunnawal country. He obtained music and education qualifications from the University of Queensland, and has additional qualifications in Outdoor
Education.
Jarrod is driven by his passion to leverage the musical vernacular of those around him to elicit strong emotional responses and to inspire curiosity a desire to make music in increasingly complex and expressive ways.
In 2019, Jarrod was awarded a scholarship to attend the International Boys School Coalition conference "Boys and the Arts: Great Minds, Big Hearts" in Montreal, to explore Canadian and American band programs with aural-vocal foundations, and to attend Northwestern University's Summer Conducting Symposium in Chicago.
Jarrod has an extensive history of service in corporate and community governance and has led or contributed to strategic planning initiatives and contributed to government reviews in education,
the arts and music.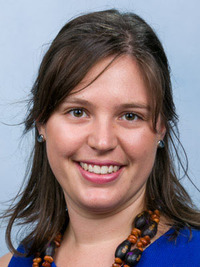 Carla Trott is a classroom music specialist committed to teaching and learning using an aural-based, sequential program. Based in Sydney, Carla is highly regarded both across Australia and internationally, with regular engagements to present musicianship and pedagogy workshops.
Carla is a highly skilled practitioner across the full range of schooling levels from kindergarten through to the senior years. She delivers an intensive and highly specialised program for musically auditioned and academically advanced high school students at the Conservatorium High School while completing her Masters of Education – Gifted Education (UNSW). She also facilitates a daily integrated literacy and music program at Fort St Public School as part of the Conservatorium High School's Community Engagement Program.
A passionate believer in making music education accessible to all, Carla co-founded the Emerging Music Teachers Network in 2015. This group aims to provide free resources via online workshops, support and mentor early-career teachers to develop confidence in the classroom and, ultimately, enable high quality music programs.
Carla's innovative work connecting classroom music learning with beginner instrumental programs, and for establishing the Emerging Music Teachers Network, was recognised in 2019 by the Queensland College of Teachers as she was recipient of the TEACHX Excellence in Teaching award.