Due to unforeseen circumstances, we have made the difficult decision to cancel Autumn Seminar.
We will be in touch with everyone who has registered to arrange refunds.
The committee is currently working to secure other exciting professional learning opportunities in terms three and four. We are also busy working to bring you the next Kodaly Australia Conference in Melbourne / Naarm from 23rd to 26th September 2024. We will have news about this event soon! Put the dates in your diaries now!
Thanks for your ongoing support of Kodaly Vic.
Friday 12 – Saturday 13 May 2023
Preparations for the 2023 Autumn Seminar are underway! We haven't run an Autumn Seminar since 2018, so put these dates in your diary now!
The Kodaly Vic Autumn Seminar has established a reputation for providing outstanding professional development for music educators. The seminar will enrich your teaching by providing access to excellent practitioners and innovative resources adapted for Australian classrooms.
Choose from a range of workshops designed to take your skills to a higher level in musicianship; aural training; teaching materials; choral repertoire and Kodaly pedagogy.
Dates: Friday 12 and Saturday 13 May 2023
Location: Hawthorn Arts Centre, 360 Burwood Road, Hawthorn
Keynote Presenters: Jarrod Schindler, Carla Trott
Session Presenters: Ruth Friend, Renee Heron, Juliana Kay, Stefania Miller, Elizabeth O'Leary, Peta Rust, Alex St Vincent Welch, Rowena Tall, Anna van Veldhuisen, Thomas Williams
Cost:
Ticket type
Kodaly Australia Member
Non-Member
*includes $70 Kodaly Australia Ordinary Membership
Early Bird
*closes 28 April 11.55pm
$360
$430
Standard
*from 29 April
$400
$470
Student
$300
$370
Single Day (Friday or Saturday)
$250
$320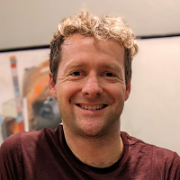 Jarrod Schindler is a highly skilled teacher and musician, currently serving as the Head of Performing Arts at Marist College Canberra on Ngunnawal country. He obtained music and education qualifications from the University of Queensland, and has additional qualifications in Outdoor Education.
Jarrod is driven by his passion to leverage the musical vernacular of those around him to elicit strong emotional responses and to inspire curiosity a desire to make music in increasingly complex and expressive ways.
In 2019, Jarrod was awarded a scholarship to attend the International Boys School Coalition conference "Boys and the Arts: Great Minds, Big Hearts" in Montreal, to explore Canadian and American band programs with aural-vocal foundations, and to attend Northwestern University's Summer Conducting Symposium in Chicago.
Jarrod has an extensive history of service in corporate and community governance and has led or contributed to strategic planning initiatives and contributed to government reviews in education, the arts and music.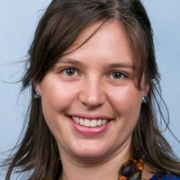 Carla Trott is a classroom music specialist committed to teaching and learning using an aural-based, sequential program. Based in Sydney, Carla is highly regarded both across Australia and internationally, with regular engagements to present musicianship and pedagogy workshops.
Carla is a highly skilled practitioner across the full range of schooling levels from kindergarten through to the senior years. She delivers an intensive and highly specialised program for musically auditioned and academically advanced high school students at the Conservatorium High School while completing her Masters of Education – Gifted Education (UNSW). She also facilitates a daily integrated literacy and music program at Fort St Public School as part of the Conservatorium High School's Community Engagement Program.
A passionate believer in making music education accessible to all, Carla co-founded the Emerging Music Teachers Network in 2015. This group aims to provide free resources via online workshops, support and mentor early-career teachers to develop confidence in the classroom and, ultimately, enable high quality music programs.
Carla's innovative work connecting classroom music learning with beginner instrumental programs, and for establishing the Emerging Music Teachers Network, was recognised in 2019 by the Queensland College of Teachers as she was recipient of the TEACHX Excellence in Teaching award.
Day One – Friday 12th May
Please Note: this is a draft and is subject to change without notice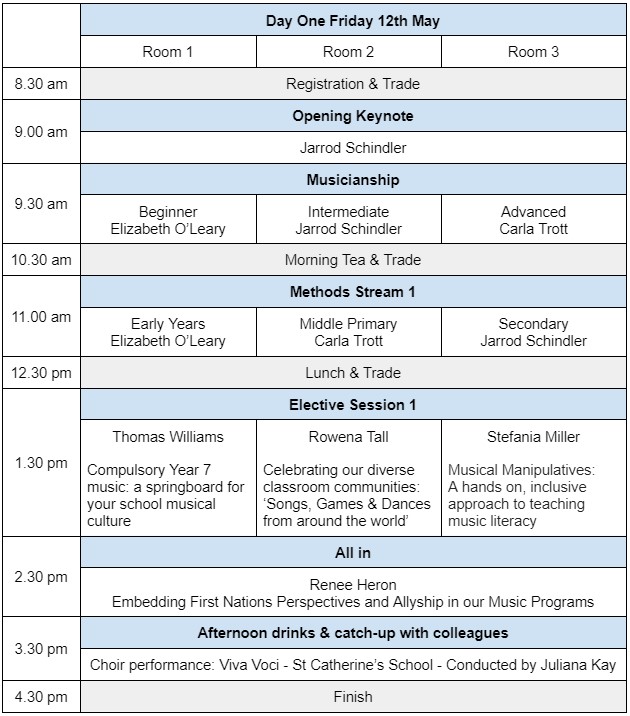 Day Two – Saturday 13th May
Please Note: this is a draft and is subject to change without notice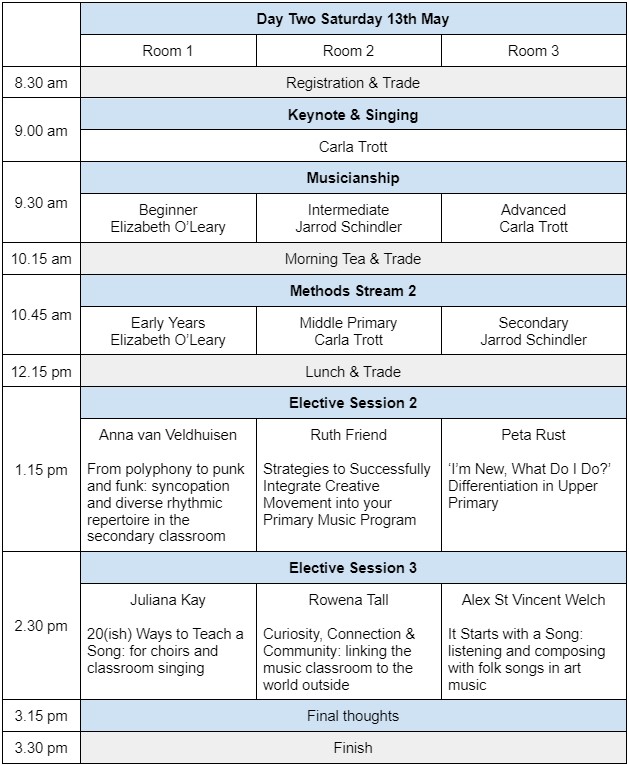 Musicianship
Beginner Musicianship
Presented by Elizabeth O'Leary
Are you new to Kodaly or looking to improve your solfa skills? This session is for you! We will practise basic music theory and musicianship skills based on the major and pentatonic scales. There will be games, exercises, sight reading and more to help you feel more confident using solfa. You may even take away a few ides to use with your students!
---
Advanced Musicianship
Presented by Carla Trott
Looking to challenge yourself and work your musicianship brain? In advanced musicianship we will explore a range of repertoire with shifting modalities, metres and moods.
Methods
Early Years Methods
Presented by Elizabeth O'Leary
In this session we will explore how to engage children aged 3-5 in music-making and lay a strong foundation for their musical development. We will explore a range of repertoire and activities and learn how to foster musical 'readiness' skills in preschool age children. We will also discuss the importance of music education in the early years (including for babies and toddlers), and the role of the teacher in an early childhood setting. This session is for teachers working with preschool children in schools or community settings.
---
Middle Primary Methods: Music for all seasons
Presented by Carla Trott
These sessions will focus on repertoire and skill development for students in Years 4-6. Participants will explore practical ways to engage all students and to authentically cultivate the "Talents of a Musician" (McPherson and Williamon, 2015).
Elective Session 1
Musical Manipulatives: A hands on, inclusive approach to teaching music literacy
Presented by Stefania Miller
A manipulative is anything a student can put their hands on to assist them in developing and learning a new concept. This session explores songs, games and practice activities that include concrete objects to manipulate as well as why they are useful for creativity and inclusivity in the music classroom.
---
Compulsory Year 7 music – a spring board for your school musical culture
Presented by Thomas Williams
How can we, as music educators, use the greater social and emotional aspects of our subject to both engage and enthuse learners for our subject, who otherwise might not see themselves as musicians? What non-musical traits can we grow in our students through the practice of music in our classrooms? In this session, I will discuss examples from Richmond High School, and look at how we try to use the compulsory music program to help students create musical identity who might not otherwise see themselves as such. We will also look at what opportunities exist within these compulsory programs to help develop in students leadership capacity, whilst incorporating both Kodaly and informal musical pedagogies.
---
Celebrating our Diverse Classroom Communities: 'Songs, Games & Dances from around the world'
Presented by Rowena Tall
One of the main pedagogical principles in the Kodaly approach is the use of repertoire from the "musical mother tongue" of the students, that is their own folk music. This forms the starting point for musical learning which eventually leads to an understanding of and appreciation for music of all styles, genres, and cultures.
The world in which we live and teach is a very different one to the world Kodaly inhabited and as such the principle of beginning with the 'musical mother tongue' has become challenging.
In this session we will discuss these challenges and explore ways of celebrating the diverse ethnicities represented in our classrooms through the inclusion of authentic repertoire from around the globe.
All In
Embedding First Nations Perspectives and Allyship in our Music Programs
Presented by Renée Heron
"At its heart, reconciliation is about strengthening relationships between Aboriginal and Torres Strait Islander Peoples and non-Indigenous peoples, for the benefit of all Australians." – Reconciliation Australia
The 2023 National Reconciliation Week theme is 'Be a Voice for Generations.' This year's theme encourages all Australians to be a voice for reconciliation in tangible ways in our everyday lives, and for us as music teachers, this means our classrooms and ensembles. As a non-Indigenous educator, Renee will share repertoire, activities, and experiences that she uses in her music classroom and choral programs to uplift First Nations voices, people and perspectives. Renee will also discuss how we can embed these perspectives in a respectful and sensitive way while encouraging educators to continually strive to improve their practice one conversation at a time.
Saturday Keynote
Celebrating language and cultural diversity in a Songbook Project
Presented by Carla Trott
Reflections on culturally responsive pedagogy in an integrated music and literacy program
Elective Session 2
From polyphony to punk and funk: syncopation and diverse rhythmic repertoire in the secondary classroom
Presented by Anna van Veldhuisen
The new VCE music study design encourages us to link the listening, performing, and composing aspects of our curriculum in more integrated and creative ways. As students move into the upper years of secondary school, how can we keep ta, titi, and tikatika musically engaging and authentic? In this workshop, Anna will share a range of activities, repertoire ideas, and materials for the secondary classroom aimed at improving students' rhythmic skills and understanding. Diversifying our repertoire is of central importance as we move to more culturally responsive teaching, and so excerpts used will focus on local Australian artists of a variety of styles, First Nations composers, and women. Strategies for approaching ties, irregular metre, and syncopation will be explored:  a particular area of interest for Anna as a percussionist turned Kodály-inspired classroom teacher!
---
Strategies to Successfully Integrate Creative Movement into your Primary Music Program
Presented by Ruth Friend
Movement within a music program serves many functions. It encourages mindfulness, kinesthetic understanding of musical concepts, focus, ability to work with others, sensitivity to music, listening skills and of course music appreciation. Creative Movement requires well-established parameters and classroom rules along with the development of a vocabulary/repertoire provided by the teacher. Establishing a sequential plan for the introduction and development of movement skills ensures success, enjoyment and above all sensitive, creative young musicians.
---
'I'm New, What Do I Do?' Differentiation in Upper Primary
Presented by Peta Rust
How many times has a student approached you at the start (or any point) of your class and said 'I missed last lesson', 'I'm new', or even 'I don't get it'? In differentiated instruction, teachers are encouraged and empowered to react to each child's learning in the moment, and change their course depending on that need. We will take a deep dive into differentiation in the Music classroom and unpack how to be rigorous, relevant, flexible, varied and complex to enable us to reach and teach all learners.
Elective Session 3
20(ish) Ways to Teach a Song: for choirs and classroom singing
Presented by Juliana Kay
Learning a new song should be an exciting experience for students, one which leaves them hungry for more. If we approach songs creatively and strategically, we can get students excited about all kinds of repertoire through sparking their interest and giving them early feelings of success. In this interactive session, Juliana will outline and demonstrate many different ways to teach songs, from short classroom songs to complex choral works, and make links to vocal technique, musical literacy and style.
---
It Starts with a Song: listening and composing with folk songs in art music
Presented by Alex St Vincent Welch
We'll unpack, decode, and other fancy educational terms, a whole heap of listening examples that are content-rich and dense with elements you use in your Kodály-inspired learning from orchestral and chamber works, to film scores and jazz. We'll investigate how musicians and composers have been inspired by folk music and how they have used these as inspiration for their own music. These works are excellent models for creativity and composition for our students and present ways to incorporate and build on other ideas.
---
Curiosity, Connection and Community: linking the music classroom to the world outside
Presented by Rowena Tall
Who was Little Tommy Tucker and did he get his dog back?? What's a chariot and why is it 'Good News'? Where might it be heading? Our rich repertoire of classroom songs both old and new tell many stories from particular times and places in history and can provide a springboard for curiosity and imagination if we take a moment to look beyond the 'musical outcomes'. In this session we will look at this rich vocabulary of curiosities and look at simple ways of provoking thought, imagination and wonder in the music classroom. We will also look at how this can be a vehicle for making connections with the world outside and inspire an appreciation for the value of music as a communication tool across times and cultures past and present.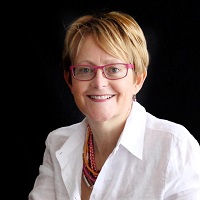 Ruth Friend is a music education consultant, leading professional development for music teachers to assist them in maximising their teaching effectiveness in classroom music and movement methodology. She passionately supports teachers and encourages quality music and movement education in Australia.
Ruth is an experienced facilitator in training teachers in the Kodaly approach to music education. She has more than 38 years of broad teaching experience and expertise, which encompasses classroom music, music and movement, instrumental and choral programs from kindergarten to university.
Ruth's first publication, 'Put the Beat in ya Feet' for flute, focused on developing independent, creative young musicians. She has since co-authored the successful 'Take Note Music' series of student and teacher books along with outstanding resources for the music classroom.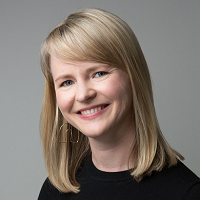 Renée Heron is currently the Artistic Director of The Yarra Voices and a primary music teacher and choral director at Caulfield Grammar, Malvern Campus on Wurundjeri country. In 2016-17, Renee had the privilege of attending the Kodály Institute of the Liszt Ferenc Academy of Music in Kecskemét, Hungary.  She is a musicianship and methodology course lecturer for Kodály Australia, where she serves as President of the Victorian Branch and acts as a regular adjudicator and workshop presenter. Renee holds a Bachelor of Music from the University of Queensland and a Master of Teaching from the University of Melbourne. Renee is a core member of Melbourne based chamber choir, Polyphonic Voices and is artistic director of treble vocal ensemble, Alta Collective.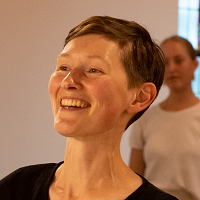 Juliana Kay is a conductor, composer and teacher with a deep-rooted love for choirs and choral music. Equally at home working with children, community groups and professionals, Juliana rehearses with at least 250 singers every week. She is the director of Exaudi youth choir, assistant conductor of Young Voices of Melbourne and Head of Choral at St Catherine's School. In 2018 she also founded innovative chamber choir Choral Edge, which sees her regularly experimenting with multimedia performances and theatre collaborations. Juliana strives to create music that is both engaging for singers and memorable for audiences. Her compositions are performed regularly by choirs across Australia and are available through the publisher SingScore.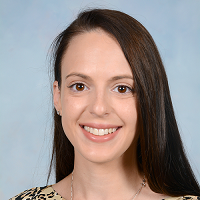 Stefania Miller has taught classroom music for 11 years and is currently the Classroom Music Specialist (Prep- Year 6) and Choral Conductor at St. Cecilia's Primary School in Glen Iris, Melbourne.
Stefania's enthusiasm for Kodaly based music education comes from her love of singing and musical theatre. She completed the Australian Kodaly Certificate in 2018 and since then has been passionate about creating fun and exciting musical experiences for her students which are engaging and inclusive of all abilities.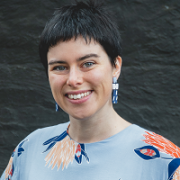 Elizabeth O'Leary is a passionate music educator, conductor and choral performer. She has a decade of music teaching experience both within schools and in the wider community.
Elizabeth currently conducts primary aged choirs at Young Voices of Melbourne and teaches music and drama as part of the Faculty of Education and Arts at Australian Catholic University. In 2021, she founded Very Young Voices of Melbourne, Kodály inspired music classes for children aged 0-5.
In 2019, Elizabeth was awarded the Sarolta Kodály Scholarship to study at the Kodály Institute of the Liszt Academy, where she completed an Advanced Diploma. She was awarded the Australian Kodály Certificate in 2012 and is an accredited Kodály lecturer. She is an experienced workshop presenter and has taught musicianship and primary pedagogy as part of the AKC.
Elizabeth performs regularly as a soprano and is currently a member of Alta Collective.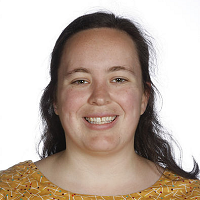 Peta Rust is an experienced Music teacher, accompanist and choral conductor who has been working in Primary School settings and with children's choirs for over 10 years. She holds degrees in Keyboard Performance and a post graduate degree in Education, specialising in Primary Teaching. Peta also holds qualifications in both the Kodály teaching method and Orff Schulwerk. She is currently Campus Head of Music for Malvern Campus, Caulfield Grammar.
As a performer, Peta has enjoyed performing solo recitals in some of Melbourne's finest venues including the National Gallery of Victoria, St. Michael's Uniting Church and The Edge, Federation Square. She has had the privilege of performing live broadcasts of solo and chamber works on 3MBS.
Peta has a particular passion and interest in Music teaching, and has taught both in schools and for community organisations since 2012. She takes great pleasure in seeing what a profound effect Music Education can have on a child's total development. Peta has worked at a number of community choirs including Choir Victoria, Sing Australia and Yarra Voices as both an accompanist and a conductor.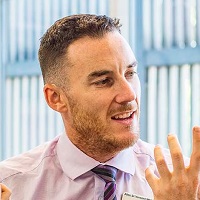 Alex St Vincent Welch teaches Music at Camberwell Grammar in Melbourne. He has taught in Queensland, Canada and the UK. He is currently studying Educational Neuroscience at the University of Melbourne and has a keen interest in the intersection of how we teach music and how the brain learns.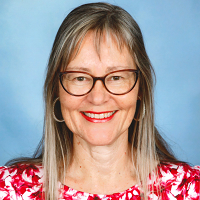 Originally from Sydney, Rowena Tall has been a primary music specialist for 30 years. She first encountered the Kodaly method while teaching at St. Catherine's in Waverley when she discovered the Deanna Hoermann 'Developmental Music Program' books hidden in a cupboard of resources. After moving to Armidale NSW in 2008, she introduced many of her colleagues in country NSW to the Kodály method and completed the Australian Kodaly Certificate in 2011. Whilst in Armidale, Rowena also worked closely with the New England Conservatorium of Music in the development and delivery of their highly acclaimed community music programs and she conducted the primary massed choir at their regional 'New England Sings!' event in 2012 and 2014. She also helped coordinate and lead several professional development workshops in the New England area providing valuable in-servicing for rural teachers. Rowena moved to Melbourne in 2017 and is currently the Head of Junior Music at Lowther Hall Anglican Grammar School. She is also actively involved with the committee of Kodaly Victoria.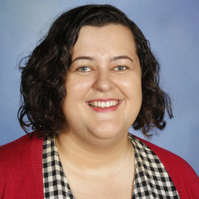 Anna van Veldhuisen is a doctoral candidate from the University of Melbourne and secondary classroom music educator. Anna trained as a classical percussionist before beginning her teaching career and has taught and led music programs in a range of diverse secondary schools in Victoria, including establishing the music program at Alice Miller School from its inception in 2016. She currently teaches senior school music and conducts a range of choirs at Ivanhoe Girls' Grammar School, and has worked casually for a number of years for the VCAA in various roles related to VCE music Anna completed her Australian Kodály Certificate in 2017 and has since presented workshops and papers at a range of conferences locally and internationally. Anna's doctoral research is driven by her fascination with the lives and practices of music teachers, and explores how Australian educators experience Kodály-inspired PD programs and adapt the Kodály approach in their context. She is currently the Vice-President of Kodaly Victoria and an ordinary member of Kodály Australia's national council.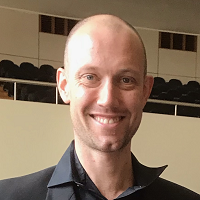 Hailing from Moree NSW, Thomas Williams began his musical journey with piano lessons and involvement in the local brass band. This began a connection to community music for him, and since this time he has continued to keep connections of music within communities he has been involved in. Currently as Head of Music at Richmond High School, Thomas has built the music program from the schools beginnings in 2018 and in its first year of having year 12 students, now finds himself taking 13 students through to 3-4 VCE Music Performance (Repertoire and Contemporary), as well as 22 music students in his 1-2 class.
Alongside the occasional piano practice session, Thomas also can be found climbing trees, running the streets of Eltham, swimming in freezing rivers, adding harmonies to Vanessa Amorosi hits, and exploring the vast outback of Australia.