Including First Nations Perspectives in the Music Room
Ian Harrison Memorial Workshop
Saturday 14th November at 3 – 6pm AEDT
Online workshop
This Zoom forum and webinar will explore cultural responsiveness in music teaching and respectfully including rich and authentic First Nations song, language and musical culture in our classrooms.
Join Lynnette Solomon-Dent (Monaro/Ngarigo woman & leader in the Koorie Education Workforce for South Eastern Victoria Region), Annalee Pope (Waka Waka woman & Project Officer at First Languages Australia), Dr Clare Hall (Lecturer in Performing Arts in the Faculty of Education, Monash University) & Barbara Plant (Learning Specialist at Toorloo Arm Primary School, Gippsland VIC) to share their learning journey for the 'Marrin Gamu' Indigenous language and song project, Jess Hitchcock (Short Black Opera) to share songs and stories from the Dhungala Choral Connection Song Book and Dr Rachael Dwyer (Lecturer in Curriculum and Pedagogy at University of the Sunshine Coast) who will examine the process of decolonising the music room in an Australian context.
A list of recommended pre-reading will be provided before the event and engagement with these materials is encouraged.
Cost:
Kodály Australia Members: $20
Non-members: $40
Click here for information on how to join Kodály Australia. Membership will give you event discounts to events in all Kodály Australia chapters! Take advantage of online events Australia wide!
Session information
Singing First Languages in Australia: Reflections from a Gunaikurnai school music project
The role of song in the recirculation of First Languages in Australia is becoming increasingly practiced and researched. How to go about this in a respectful, revitalising and sustainable way will be suggested in this presentation that shares the learning journey of three educators' school music project. Lynnette Solomon-Dent, Barbara Plant and Clare Hall discuss their co-designed Machta Dhuna song project that was part of the First Languages Australia Marrin Gamu program. Annalee Pope from First Languages Australia will outline how singing is helping to revive Indigenous languages around the country. The whole-school project aimed to strengthen relationships between and within Indigenous and non-Indigenous children, families and the wider Indigenous community in the local area of Toorloo Arm Primary School, Gippsland, Victoria. The processes and products of the music-making will be discussed as the far reaching outcomes for this school community exemplify the importance of sharing Indigenous languages and cultures through song.
Time (AEDT)

Session
Presenter
2.45pm
Zoom meeting open (there and ready to go for 3pm start)
Renée Heron (Kodály Vic)
3.00pm
Acknowledgement of Country & introduction to day
Renée Heron
3.10pm
Introduction to Marrin Gamu Song Project – First Languages Australia
Annalee Pope
3.20pm
Marrin Gamu – Indigenous language and song project
Lynnette Solomon-Dent, Dr Clare Hall & Barbara Plant
4.30pm
AMEB Online Orchestra – 'Morning Star and Evening Star'
Candace Kruger
4.40pm
BREAK (grab a cup of tea, have a stretch!)
4.50pm
Dhungala Choral Connection
Song Book
Jess Hitchcock
5.10pm
Provocations around decolonising the music room in an Australian context
Dr Rachael Dwyer
5.55pm
Continued conversations and events leading forwards
Renée Heron
6.00pm
Finish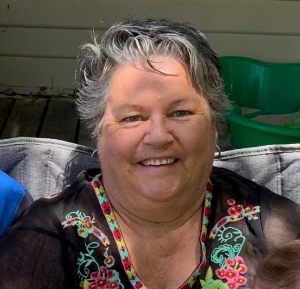 Lynnette Solomon-Dent is a leader in the Koorie Education Workforce for South Eastern Victoria Region, Australia. She is a Monaro/Ngarigo woman and linked to Gunaikurnai through family and bloodlines. Her Country follows the Snowy river from Orbost to the High country Cooma Jindabyne area and she grew up in Orbost Far East Gippsland. Her work has been dedicated to the revival and reclamation of Aboriginal languages and she has been teaching Aboriginal language in schools since the late 1980s. Lynnette holds a Masters in Education on Reviving Aboriginal Language and was the first Aboriginal educator to be accredited with Languages Other than English (LOTE) qualifications in Victoria. She led the inclusion of Aboriginal languages as LOTE in the Victorian Curriculum in 2009 as curriculum writer and is author of a Gunaikurnai picture storybook series for children. She has worked with the Victorian Aboriginal Corporation for Languages and was a member of FATSIL, the national body for the promotion of Indigenous languages in Australia.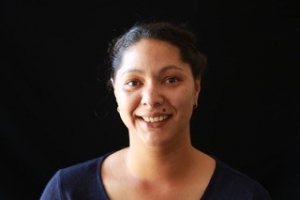 Annalee Pope is a Waka Waka woman from Central Queensland, Australia. Annalee began working to revive and strengthen Aboriginal languages in 2013 when she took on the Coordinator role at the Central Queensland Language Centre. Here she worked to support communities in the area to strengthen and revive their traditional languages. Annalee then took on a role with First Languages Australia as a project officer on the Priority Languages Support Project. Annalee joined First languages Australia's Young Champion program when it began in 2013. This program has given Annalee opportunities to attend and present at meetings or conferences at the state, national and international levels. She has gained a high-level of understanding of Aboriginal languages, developing policies, language revival plans, language documentation tools and their benefits. She is very skilled in and language documentation, resource production, and creating learning resources. Annalee has since become a mentor for young language champions and is using her skills and experience to guide and support young language workers with their language aspirations.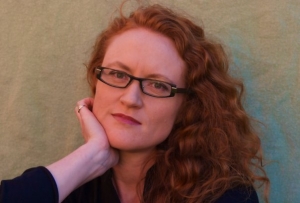 Clare Hall (PhD) is Lecturer in Performing Arts in the Faculty of Education, Monash University, Australia. Working at the intersection of music, sound and performance, her interdisciplinary research and teaching brings together over 25 years of experience as a musician, performer, and educator. She has recently shared her expertise in pre-service teacher education and socially engaged arts working in Greece, China, Israel, and New Zealand. As Co-founder/convenor of the Decolonising and Indigenising Music Education Special Interest Group of the International Society for Music Education she advocates for the decolonisation of music education. Throughout her career as a school and community-based educator, Clare taught music and movement in Australian schools from Preschool-Year 12. She specialised in early childhood and primary arts education, with a focus on string education, children's singing, and choral conducting. Boys' choral singing is the subject of her book Masculinity, Class and Music Education (Palgrave, 2018). She holds an Australian Kodaly Education Certificate and has had a long association with KMEIA Victoria as former Vice President for many years.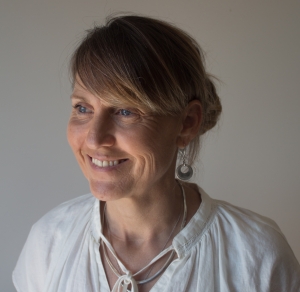 Barbara Plant
 is a Learning Specialist at Toorloo Arm Primary School, Gippsland, Australia. She is an experienced practitioner having taught in Government and Independent schools across the Victorian and Western Australian education systems at both Primary and Secondary levels. She has lectured in pre-service education at Monash University in Gippsland and participated in the SPPIKE leadership program in 2019. Barb is passionate about promoting high expectations of Koorie students as learners as well as embedding cultural inclusion in her school community. She is currently leading a whole school approach with colleagues to develop their ability to engage with the local Koorie community continually and authentically and to strengthen teachers' understanding of the benefits of Indigenous perspectives in education for all students.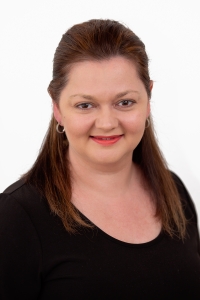 Dr Rachael Dwyer is an educator, researcher and advocate, focused on ensuring that all students have opportunities to participate in quality music and arts education as part of their schooling. She spent a number of years as a music specialist teacher in primary schools prior to completing her doctoral studies at The University of Queensland. Rachael's teaching experience has extended across P-12 music classrooms, as well as at the tertiary level, and she has a background in Kódaly methodology. Rachael is on the editorial board for the Australian Journal of Music Education, regularly sits on curriculum review panels and committees, and is currently President of the Queensland Chapter of the Australian Society for Music Education.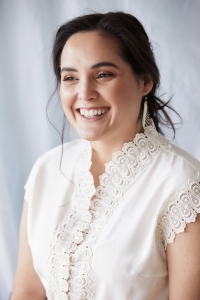 Award-winning opera singer and songwriter Jess Hitchcock is an Indigenous performer, composer and singer-songwriter with family origins from Saibai in the Torres Straits and Papua New Guinea. Over the last 3 years Jess has been touring with Kate Miller-Heidke as her backing vocalist around Australia and last year was with Kate at the Eurovision song contest in Israel. The end of 2019 saw Jess tour with Paul Kelly and Kate Miller-Hiedke on Paul's Making Gravy Tour. Jess was a featured artist in Paul Kelly's set, leading to the release of the track they sung together, 'Everyday My Mother's Voice', and their collaboration on Channel 9 and Frontier Touring's Music From The Home Front.
For the last 10 years Jess has worked as a teacher, composer and artist with Australia's only Indigenous opera company Short Black Opera. The role of 'Alice' created in Short Black Opera's Pecan Summer was Jess's debut professional opera production. She received a Broadway World award for best supporting actress in an opera for her creation of this role at the Sydney Opera House, 2016. This role led to the opportunity to work on Opera Australia's production of The Rabbits, for which she was awarded a prestigious Green Room Award for Best Female in a supporting role also in 2016.
Jess was the 2019 recipient of the Smuggler of Light, Indigenous Music and Media Award presented at the APRA Professional Development awards. Jess's first album 'Bloodline' was released July 4th, 2019.