Webinar: Matters of Diversity in a Kodály-Inspired Classroom
Saturday 4 September. 10am AEST
This workshop will cover matters related to the diversification of both repertoire and pedagogical strategies in a Kodály-inspired music classroom. Considerations of ethical song research, avoiding cultural appropriation, deemphasizing notation while emphasizing a sonic curiosity, and broadening our understanding of what "music literacy" can mean will be discussed. Additionally, a variety of quality resources for diversifying curriculum will be shared.
Venue: Online via Zoom
Presenter: Dr Karen Howard (USA)
Cost: Kodály Australia Member $25, Non-member $40
This online workshop will be recorded and will be available to ticket holders only for a limited time after the webinar.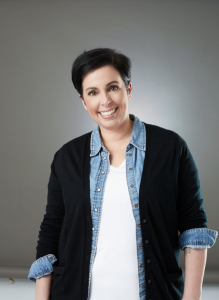 Dr Karen Howard (USA)
Karen Howard is Associate Professor of Music at the University of St. Thomas. She teaches undergraduate and graduate courses in music education (elementary, secondary, and choral), diversity, and sociology. She is the founder and editor of the new series through GIA Music, "World Music Initiative", which recognizes that while all music is indeed music of the world, it is necessary to uplift and celebrate marginalized and underrepresented traditions in music education. Karen's publications include research  on multicultural sensitivity, Whiteness as property in education, Knowledge Construction in Music and the books "World Music Pedagogy: Seconday School Innovations", "First Steps in Global Music", and "Dance Like a Butterfly: Songs from Liberia, Senegal, Nigeria, and Ghana".  Karen is a frequent clinician who seeks to help music educators feel empowered to diversify their repertoire and pedagogical strategies as well as examine their teacher identities in meaningful ways.